Enipeas is a tributary of the Pinios in Thessaly and is located in Pieria, whose total length reaches 85 km, which makes it one of the ten longest rivers that flow exclusively in the Greek territory. Its gorge has been highlighted and exploited for tourism, attracting many visitors every year!
Enipeas has its source in the place Prionia, at an altitude of 1000 meters. The swimming pools (pedestals) along the river are natural pools.
The landscape created around the Enipeas is breathtaking. The river is a great and very important source of life. The lush vegetation on its banks makes the spot stand out from afar as it stretches across the flat, bare plain. On the banks of the mythical river rise sycamores, willows, alders, poplars, wisteria, blackberries and many other species of trees. The water temperature is just above zero degrees Celsius and swimming should be done with caution and never by people with a heart condition. At Vythos, the Enipeas Gorge creates a large opening with a waterfall and there are views of the high peaks of Mount Olympus, Mytikas and Stefanis.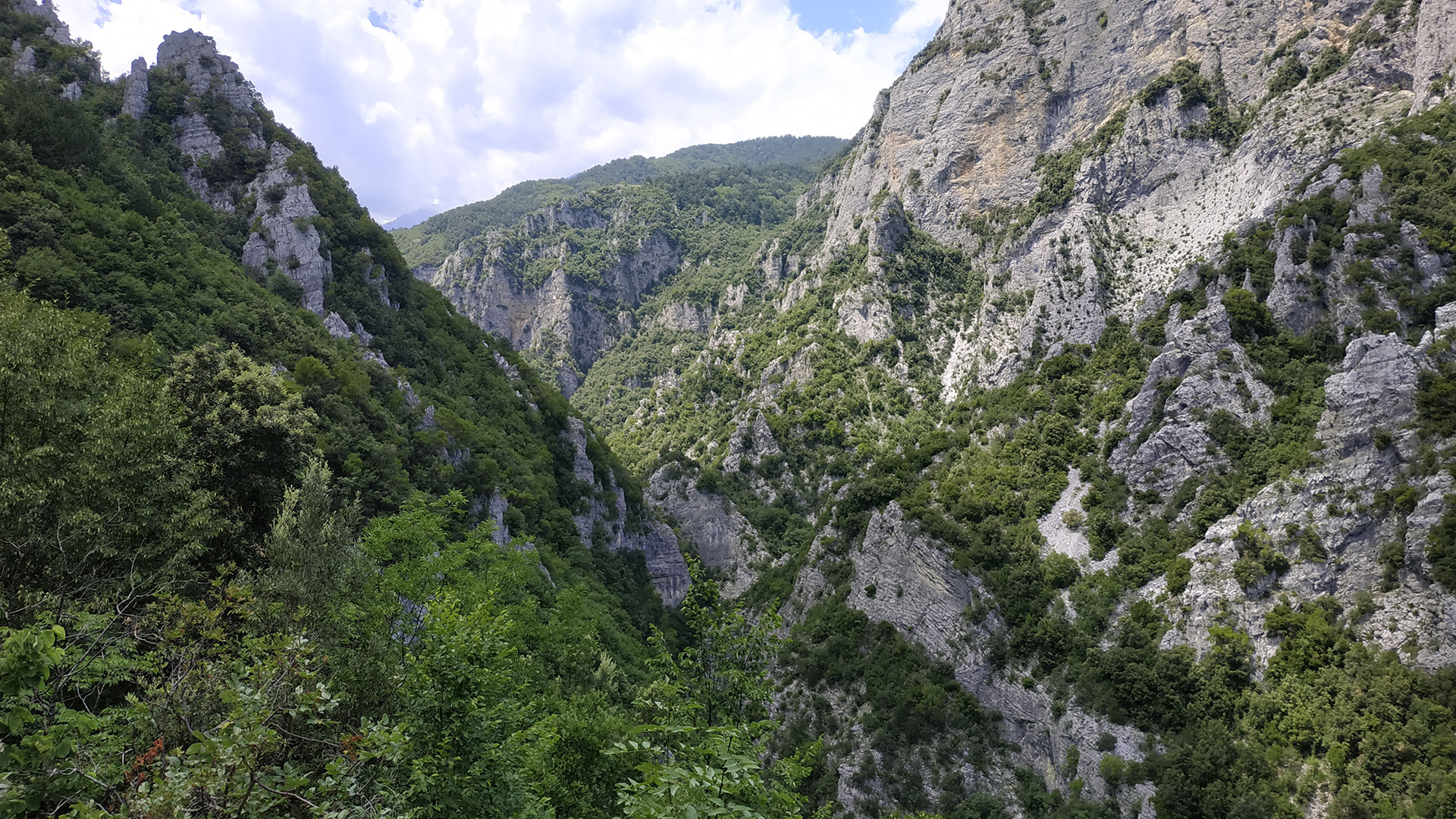 The ancient myth says that Enipeas was a beautiful young man, loved and desired by all the goddesses of Olympus. But he preferred Aphrodite, which caused the wrath of Hera, who, in order to avenge him, transformed him into a river. Mythology also wants Enipeas to be such a powerful river that he could defeat all the gods except Zeus in a battle. According to the myth, Tyro, the daughter of Salmoneus and Alcidice, fell deeply in love with the river Enipeas. She often went down to its banks and mourned over its waters, for her love was unrequited. But her love awakened the lust and jealousy of Poseidon, who took the form of Enipeas and slept with her. The union resulted in two children, Nileas and Pelias, whom the unmarried mother abandoned after giving birth in the tub of laundry on the banks of the river. There they were heard by a shepherd who went to water his cattle, took them and raised them with his wife.
An older tradition wanted Enipeas to be the father of the children. But when Neptune took his place in the evolution of the myth, he became a man who is loved but does not love.According to mythology, the musician Orpheus was devoured by the Maenads in the Gorge of Enipeas, while the beautiful Leto bathed in the waters of the river.